Devin sleeps! Uses tongue!!
I'm trying to get her used to being put down, maybe sleeping in her crib. We've got progress - naps in the crib, wiggle time in the bouncer. She can see the toy bar now! The zebra fascinates her. So, we're still doing tummy time on the boppy on the bed. Tonight while I was playing online she was quietly observing tummy time. I look over and see: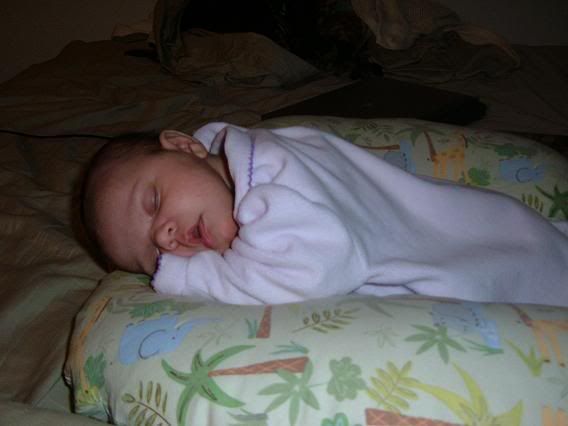 Hehe! Just too cute. She napped for a while before waking hungry. Quite the little milk junkie she is... just look at her passed out after a hit!: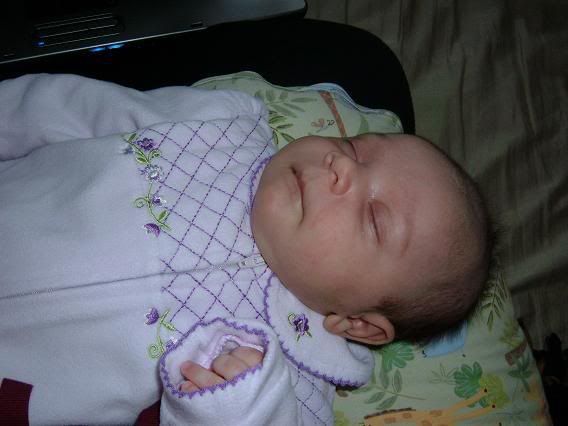 *laughs* That's my girl! I guess I make a good cow, heh.
So... if you wanna see her wild tongue in action: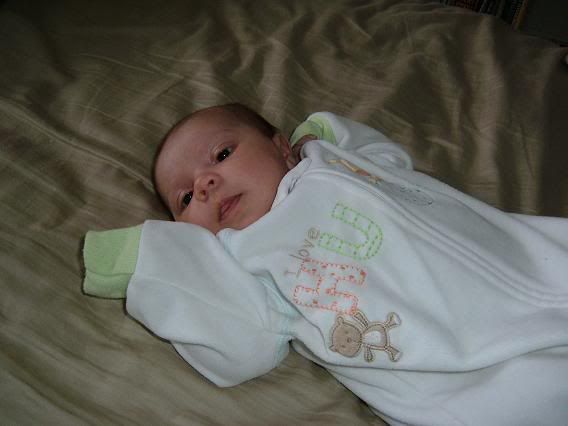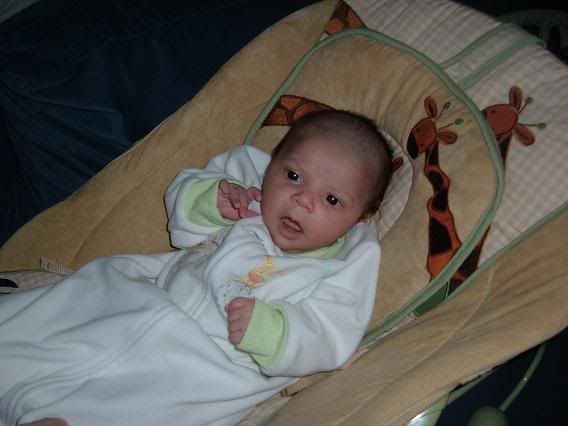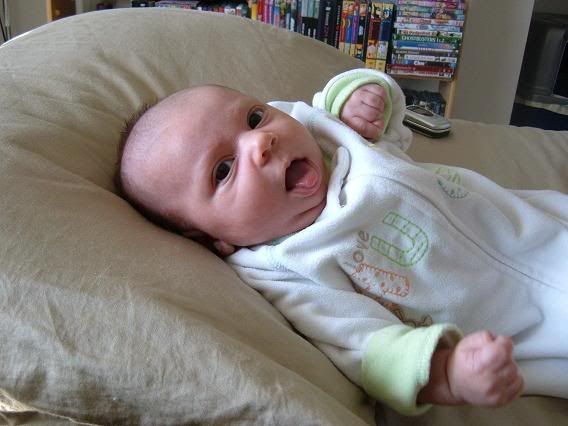 And sleeping somewhere
besides Mommy's arms: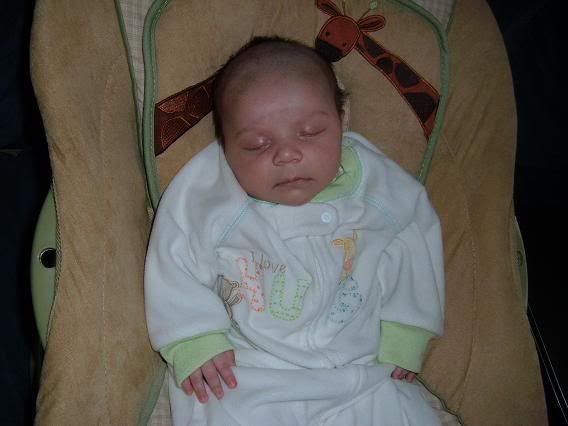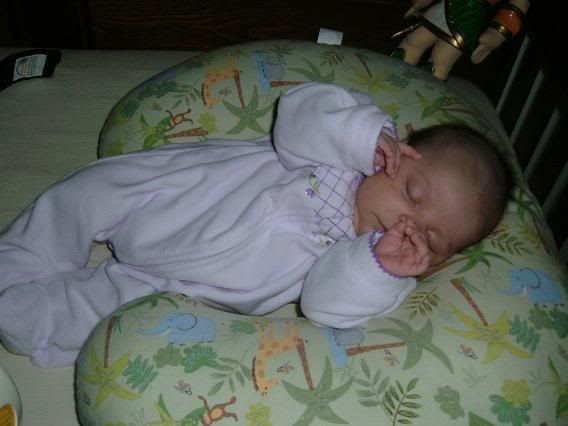 Devin and I, we're trying to work this new life out. Meeting needs, feeling satisfied, all that jazz. With Dave, even. Trying to find a balance, a routine, a way of life, really. I know things will keep changing, but establishing a routine helps ease all further transitions. We're not quite there... but we're working on it.